The Buddhist Council of Victoria
The Buddhist Council of Victoria is a representative body that acts on behalf of Buddhists in the Australian state of Victoria. It is actively engaged in representing the needs of Buddhists to all levels of government, provides speakers for interfaith dialogue and works widely with the community.

Victorians live in a multi-faith community with the opportunity to learn about different philosophies and religious practices, and where the spiritual development of the child is encouraged.

There are volunteer chaplains from several different Buddhist communities and traditions visiting prisoners on a regular and 'as-needs' basis. If you are interested in learning more about prison chaplaincy, or becoming involved yourself.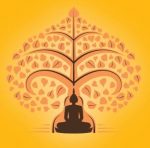 The Buddhist Council of Victoria (BCV) is working with the Department of Premier and Cabinet (Multicultural Affairs and Social Cohesion Division (MASC) to deliver a pilot project to build the capacity of Buddhist faith community and leaders to effectively prevent and respond to family violence.

BCV is actively developing chaplaincy and spiritual care services for hospitals and other major healthcare facilities. As we build our Healthcare Chaplaincy capacity additional content will be made available incrementally.