Preventing and Responding to Family Violence Training for Faith Leaders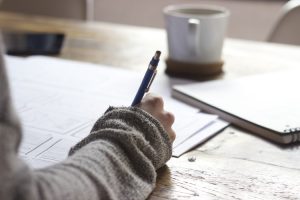 The Multicultural Centre for Women's Health and Associate Professor Anna Halafoff are delivering training to support Buddhist leaders to respond to family violence and promote respect and equality in their community.
This is introductory training  for Buddhist Sangha and lay leaders covering the topics of:
Respect And Equality
Gender and Buddhism
Healthy Relationships
Family Violence
You do not need to have had any prior training to attend. This free training has been developed as part of the 'Faith communities supporting healthy family relationships' project at the Buddhist Council of Victoria. Once you have completed this training, you will have further opportunities to embed the learnings and understand how you can prevent and respond to family violence through your role in your temple/community.
This is an online training which will be delivered over three sessions. There are two rounds of training available. You must attend all three sessions in whichever round you select. If you are not available to attend all of the sessions please wait until further dates are released.
Round 1 dates:
Session 1: Saturday 9th January 2021, 10.00 am – 12.30 pm
Session 2: Saturday 16th January 2021, 10.00 am – 12.00 pm
Session 3: Saturday 23rd January 2021, 10.00 am – 12.00 pm
Round 2 dates:
Session 1: Saturday 30th January 2021, 10.00 am – 12.30 pm
Session 2: Saturday 6th February 2021, 10.00 am – 12.00 pm
Session 3: Saturday 13th February 2021, 10.00 am – 12.00 pm
To submit an expression of interest email Jessica at projectofficer@bcv.org.au with your name, temple and preferred dates (round 1 or round 2)